Please join our new Facebook group for exclusive discussions and insights about the growth stocks. Hope to see you there...!!!
CareTrust REIT, Inc. (CTRE) is one of the super and best stock to buy as of April 15, 2019. It's a small cap growth stocks with strong fundamentals and technical action. Let's look at the stocks technical actions using a weekly chart.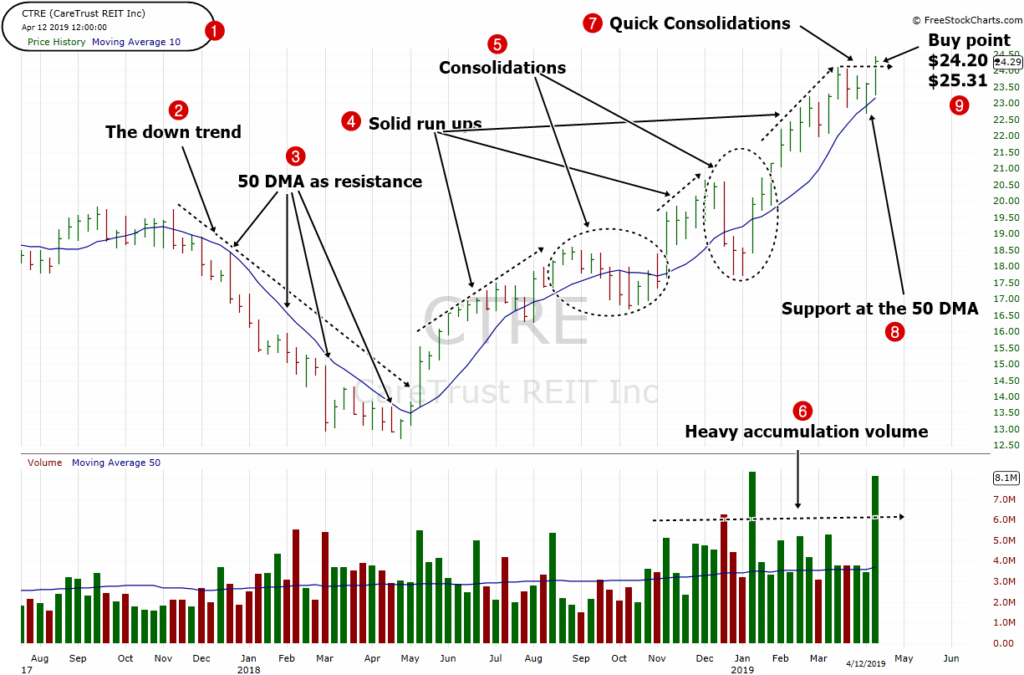 2. The stock was on a down trend in early to mid 2018.
3. The 50 day moving average line severed as a resistance.
4. The stock had solid run ups after that.
5. The stock did consolidate few times.
6. In the last leg of the upswing the accumulation volume was high.
7. The stock had a quick consolidation last few weeks.
8. It also found support at the 50 DMA line during the consolidation.
9. The buy point would be $24.20 – $25.31.