Please join our new Facebook group for exclusive discussions and insights about the growth stocks. Hope to see you there...!!!
Pretium Resources Inc. ( $PVG )  – is one of the best stock to buy and offering possible buying price between $9.94 – $10.44, as of June 20th,  2019. Let's look at the stocks technical actions using a weekly chart.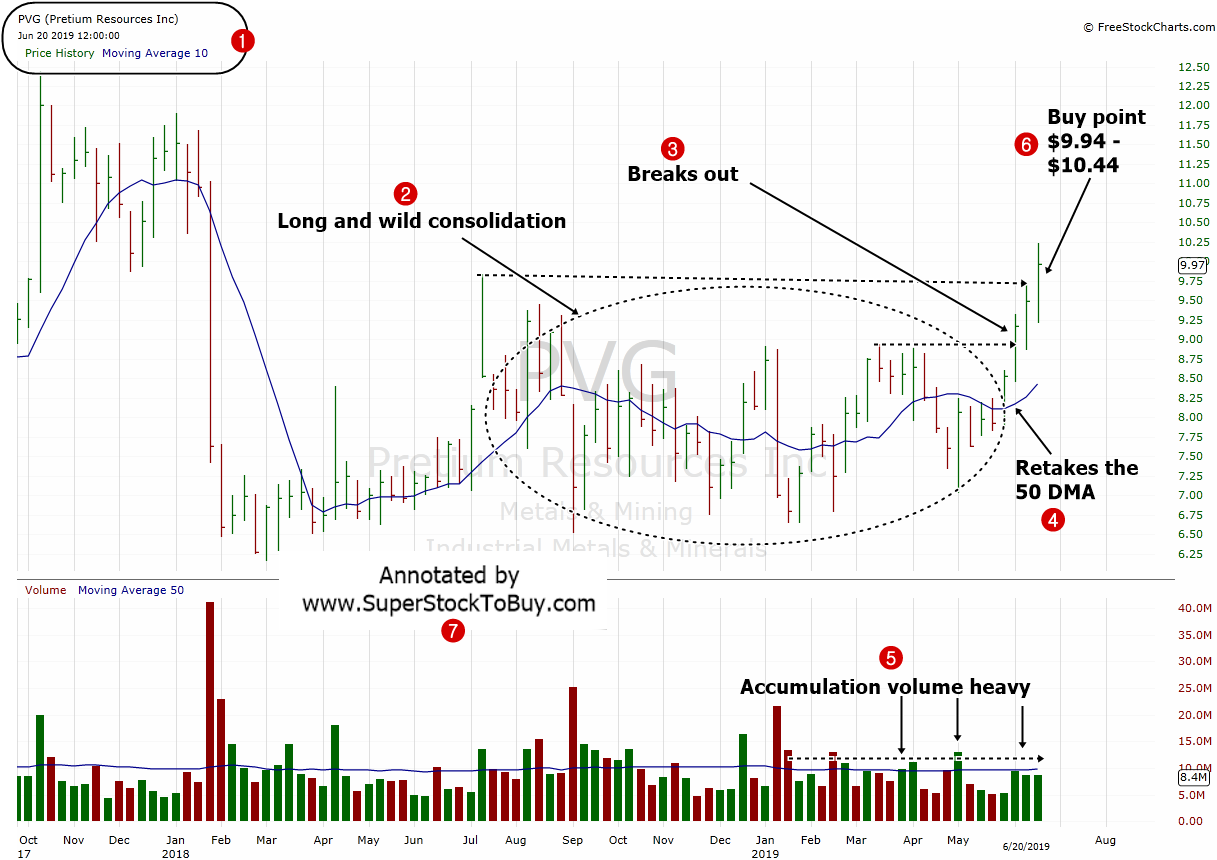 2. The stock was on long and wild consolidation for a while.
3. The stock finally broke out in 1st week of June.
4. The stock also retook the key 50 day moving average like support along with the breakout.
5. The accumulation volume was heavier at times.
6. The potential buying price would be $9.94 – $10.44 with a stop loss at $9.14.